Zack's Cars (Past/Present/Future) Page
I was never really a "car guy". I was too busy in my teen years chasing girls. Usually, I think most real men do one or the other. You're really lucky if you can combine the two! :-) It's something I regret to this day. I wish I would have paid more attention or taken some shop classes, but hindsight is always 20/20.
Anyway, my first car was a 1986 Pontiac Firebird. I was made the deal when I was young by my parents, "Whatever money you save for a car, we'll double it." Well, I managed to save a couple thousand dollars working and cutting grass by the time I got my driver's license. We went to a local car repo auction, and I got this beauty for a $1850.00.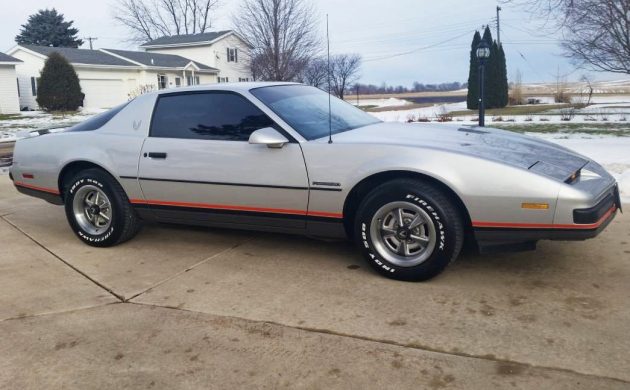 If this car could talk it could tell you some stories for sure! I'll just leave it at that. Everybody usually treats their first car like a baby, and I was no different. The only real thing I had to replace over it's life was a windshield wiper motor. I was in the early rap music scene, so at one point it had a Kenwood AM/FM Cassette radio, graphic equalizer, Pyramid Amplifier and 12" Subwoofers. It sounded great since the back of the trunk and rear slanted glass created a good enclosure. The car did make some noise in the rear end/and or transmission at some point and that scared me a bit, so I ended up selling it and purchasing my next car.....
My next car was a 1992 Pontiac Firebird I bought for $8000.00 from my friends dad. It was a little more than I wanted to spend, but the money was there...so I went for it and paid off his loan.
My second Firebird got me through the summer before college, weekend commutes to work, but then stayed home for a couple of years while I was away. It also could tell a few stories once I got it to college. Let's just say it wasn't involved in any major crimes, but had it's fair share of stops by the cops. :-) It made it's way up to the Adirondak mountains for a few camping trips with the Beagles packed in the back and all the camping gear. It drove through several Buffalo snow storms while traveling to New York for Christmas. It also was a daily driver to work and I evetually donated it for a tax writeoff to a local charity (the reason I don't donate now as I got screwed on my taxes for that year!). The only real work done to it was a Catalytic Converter back replacement, replacement of a water pump, and it also had an electric driver's side window that was a little flaky rolling up and down. So I'd leave it up for the most part which really made the summer less fun. Was just afraid to roll it down, then it would be stuck down! Anyway, this was the last of the "fun and fast" cars. Was time to grow up a bit.
Newly married, still young, and preparing for a family....we didn't have much money, but we had some stable jobs, so we finally bit the bullet and bought our first new car. A 1999 Chevrolet Cavalier....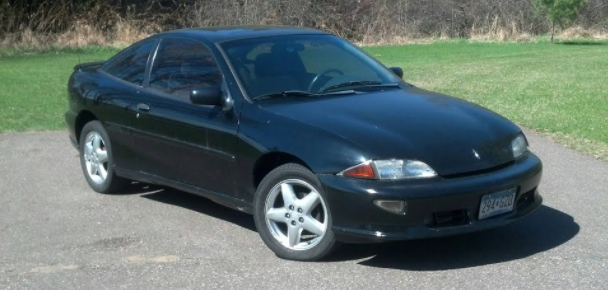 This car did its job. It was a no frills dependable car and I ended up driving that for 10 years and it had over 140,000 miles on it. Not much to say about that. It was traded in for my next "car", a 2009 Toyota Tacoma.
I was a General Motors person for my entire life. I didn't think I was going to change that either, but it was the best decision I ever made. I went to several GM dealers and they flat out refused to deal and budge on a price. This was during the 2008 housing/stock market crash. Dealers and General Motors would evetually go bankrupt and Pontiac would eventually be disolved. I think the dealers were trying to get every penny they could to survive. I told them all to go screw themselves and they probably lost a customer for life. I scored a deal from a local Toyota dealer on a new Tacoma and it's been a really good truck. To this date it's got 173,000 miles and counting and has had no work done other than maintenance and a front driver's side wheel bearing replaced. For more than 13 years (to date) it's incredible. I'm going for 200,000 miles at least. Then we can re-evaluate a new car at that time.
The wife has had a few cars too and I can say overall, they've been very dependable - no major issues. I won't really speak to them since they are not my daily drivers, but I've driven them pretty hard and they are tough.
2003 Chevrolet Trailblazer
The Trailblazer was purchased when we were looking at buying a GMC Jimmy or Chevy Blazer. Little did we know we stumbled on the next SUV trend accidentally. This vehicle was built like a tank. I put it through hell on family trips, jumped railroad tracks with it and Amy just loved it. She still is sad she traded it in. It was one of the best cars we purchased.
2013 GMC Acadia
The Acadia was a vehicle Amy stumbled on and she still has it to this day. It has low mileage and overall it's an ok SUV. I think the seating is pretty bad. It's built tough, but just has a bad interior layout. It has a some pretty uncomfortable seating I think and it sits a little lower than I'd like in an SUV now-a-days.
2016 Honda CRV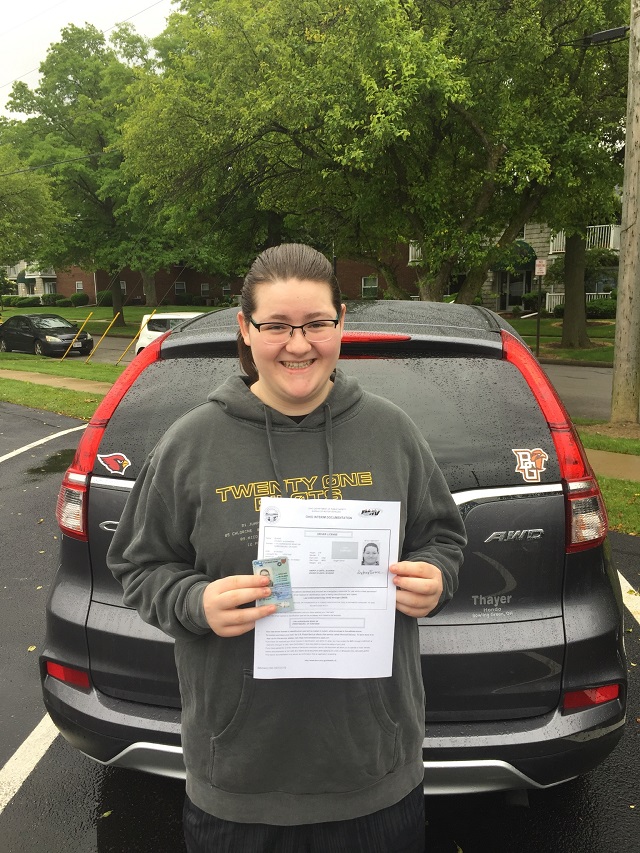 We purchased this car used in 2019 for Sydney as a birthday present and it's been pretty good to her. It's gotten her through high school and into college. The salesman let us test drive one they had on the lot, but smelled like smoke. So I drove it across the street with Amy and Sydney in the back and started doing donuts with it in the abandoned mall parking lot. I was laughing my ass off looking in the rear view mirror as they were in a state of panic. It must have been a first for them...Forward/Reverse/Skidding/Shear Terror....I just beat the crap out of it for a bit and then returned it to the dealership and said, I'm interested, but we need another one...the smoke smell is pretty bad. I was able to negotiate a price, make sure the new one didn't smell and that Sydney liked it...and it was done deal. Overall if Sydney's happy with it, I am too.
2003 Jeep Wrangler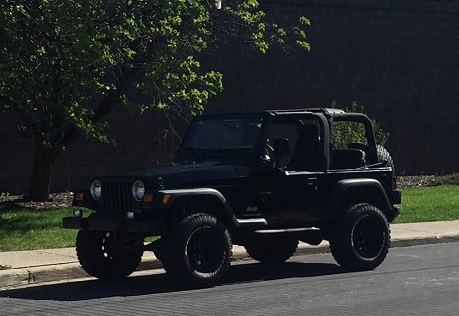 The Jeep has it's own page as I'm a fan of them. I wouldn't consider it a daily driver as they are pretty useless for anything but playing around off road or relaxing on a Summer drive....you can check out the Jeep page here.
2006 GMC Savana Bus/RV
The RV has it's own page too....you can check out the page here.
Want to know the cars my family typically had and what I started learning to drive with? It's rather embarrasing looking back, but you have to remember the landscape back then. My parents always thought of cars as just a vehicle to get you from place to place. It had to work, it didn't come with frills, it was used for business, not leisure. The that in hind-sight should tell you something as you look at the hideous photos. The cars didn't come with power windows/locks or even an FM radio. It was extra at the time to get stuff like that, and most of the time those add-ons would break and then what are you going to do with a window you can't roll up?
Thank God, cars have finally gotten better - not sure why it took so long for it to happen as a lot of technology could have been put into cars in the 1990's, but the car companies and probably the public just wasn't ready for it!
1986 Dodge Aries Station Wagon
This was the first car I was allowed to drive. I got my learner's permit in it, I also "failed" and "passed" my driver's exam with it. (But that's all I'm going to say about the driver's exam.) My friends and I would take it to the mall and boy was this car a piece of crap. It had a 4-cylinder enging and if you mashed down on the gas, it would actually bog the engine and almost die at a stop light. You'd have to feather it a bit by the time I got it as a teenager.
1990 Dodge Caravan
This was primarily used as a flower delivery vehicle for the family business. I used it to run errands or deliveries. I'm not sure it was the safest vehicle in the world, but with front wheel drive I could spin the tires pretty well - it had some horsepower.
1992 Dodge Dynasty
This was one of the first "classy" cars my parents bought. It had everything. Car Alarm, Power Windows, Locks, AM/FM/CD Player, lighted mirrors, you name it. But this car ended up being a problem after a few years. It had some horsepower and it was front wheel drive, so again, I could spin those tires, but the electrical systems (just like my Dad feared) ended up failing. The windows wouldn't go up. The sunroof would leak, etc.
1988 Chevy SS454 Truck
My friend Chris and I would drive to the Cleveland Flats and cruise around with this. It was a pretty speedy and gas guzzling truck. I wish I had the engine for another project vehicle!
1981 DMC DeLorean
This was a fun car to have. It had about 150 horsepower and I got to learn how to drive a manual transmission. Otherwise I couldn't take it to prom my Junior and Senior years (different prom dates each time). So it was a treat for both gals. Eventually, the family sold this to the company out of Texas trying to "bring back the DeLorean" as a viable company.
What's next? Who knows. Amy's looking at a Porcshe and I'm looking at a GMC 3500 Truck to haul the camper around, etc.....but you never know what's around the corner. I can tell you that I'll never be driving an electric vehicle. Liberals think they are saving the planet, but if you really look at it and do the research, they are doing more harm than good! Toxic Chemicals, Coal Plant Polution from charging off the grid, they truly are idiots if you ask me. Just plain emotional and reactionary to pretty much every social problem....but I'll just keep my rant off this page for now. Stay tuned...may be something car-wise coming soon!
Future Car Here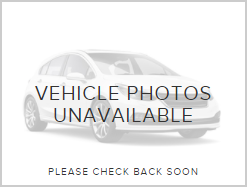 Future Car Here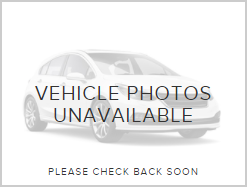 Future Car Here